Protect your devices during the holidays - from phones, to computers, to your personal information such as passwords and credit cards.
The holidays are a time for cheer, celebration, family, friends, and fun, but they can also be a time when your devices are at risk.
In this article, I give you four tips to help protect your devices during the holiday season and throughout the year. These tips are simple steps you can take today to protect yourself, your family, your devices, and your personal information.
1. Turn off Bluetooth
Bluetooth is a wireless technology that allows devices within a small physical range of each other to connect and communicate. The connection can be used for many different purposes - playing your favorite song through speakers or changing the mood with different lighting right from your phone (to name only two) . It's important not to forget the security implications of using Bluetooth.
For all the benefits Bluetooth provides, it comes along with security risks. With Bluetooth on, someone could easily access your device without your knowledge and potentially cause harm to your device or steal your personal information like credit card numbers or passwords.
To keep your Bluetooth devices secure, turn off Bluetooth whenever you are not using it. I understand this takes away from some of the magic of having your devices always connected to each other, but it is a very simple step you can start using today to ensure your devices stay secure. When you finish using your Bluetooth devices, turn off Bluetooth to reduce your vulnerability. If you aren't comfortable with turning off Bluetooth for connected devices like home assistance, make sure you use the mute button to prevent eavesdropping.
2. Avoid Suspicious Emails and Links
Many of us love receiving holidays cards and emails from loved ones, but we should be careful about what information you interact with in emails because it can put you at risk!
A common way you can get compromised through email is with hyperlinks. Links in an email direct you to a website, which can host malicious files that get downloaded to your computer, software that installs itself and learns your passwords by recoding your keystrokes or can look like a familiar website asking for your password, but actually be a malicious site stealing your credentials.
When it comes to email, you should always be cautious with links, especially when you do not know the sender or were not expecting a link. If you use a desktop email client like Microsoft Outlook or a web-based one like Gmail, you can hover over any link in an email to see the URL and verify whether you know and trust the destination before clicking.
3. Check Your Privacy Controls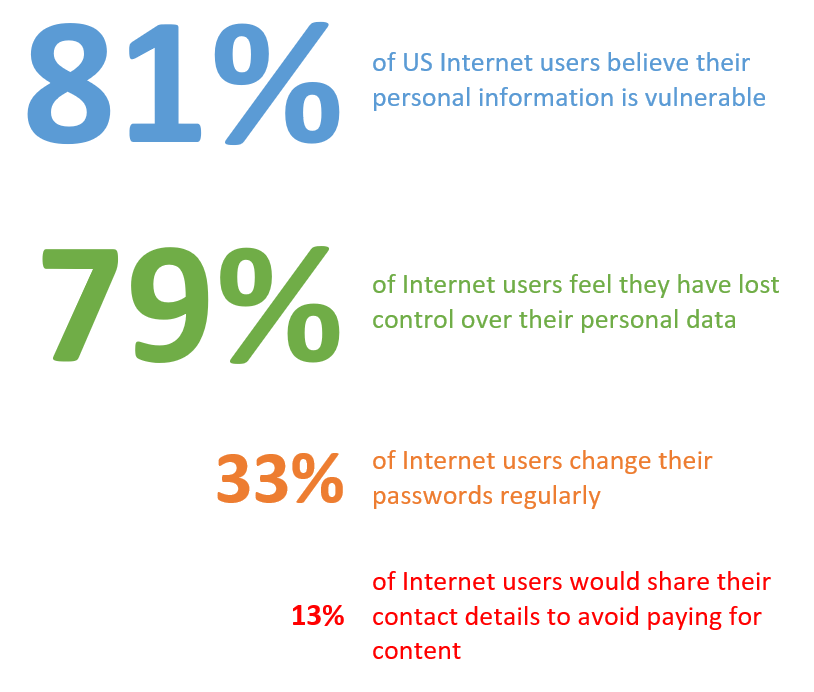 One way to keep your devices safe is to review privacy controls on your mobile devices and in any apps you use. Despite being generally aware of privacy concerns, 13% of Internet users would freely give up their personal information in order to avoid paying for content. Even if you share some personal information, you should regularly review privacy controls on all devices and in all apps you use.
Below are some common privacy controls that are worth reviewing:
Limit location services to whenever they are needed, or whenever you are using the app.
Disable camera and microphone access for all apps and enable them as needed.
Don't allow apps to share data.
Opt out of tailored advertising.
When it comes to privacy controls, you shouldn't just set them once and forget them. A regular review of privacy settings will keep your devices and personal information protected. I suggest a review of privacy settings every 6 months and a thorough review once a year.
4. Get Rid of Unused Apps
Unused apps on your phone can have a multitude of negative effects, including consuming storage and processing resources, monitoring your activity, and draining your battery. Not to mention cluttering your screen! If you are not updating the apps and there are vulnerabilities in an older version, that could render your mobile device vulnerable. It is good mobile hygiene to clear out your unused apps rather than hanging on to them.
I suggest the following rule for maintaining apps on your mobile devices:
Rule for Mobile Apps:
If you haven't opened an app in 6 months, you don't need it. Delete it!
I go through apps on my phone periodically and delete any that are collecting dust. The worst that has ever happened to me is I did need an app I had deleted. It was easy enough to download it again. If you have doubts about deleting an app, try it and see how it feels for a few weeks. If you can live without it, you have cleared some clutter. If you truly need it, download it again and nothing is lost.
Stay Safe Year-Round
The holidays are a time to celebrate with your loved ones and enjoy all the fun traditions that come along. It's easy for our devices to get left behind, so be sure to follow these tips to keep your devices and yourself protected. Make your privacy a priority by checking up on it throughout the year. Doing this can help you avoid anything unfortunate from happening with your personal information.
Happy holidays, be well, and stay connected!